Active Advantage is a revolutionary antioxidant blend designed to boost your energy, strength, and metabolism. It works by supporting your body's natural production of mitochondria, while promoting healthy ATP levels — both crucial for maintaining youthful energy, longevity, and a strong, healthy body.*
Each capsule is loaded with powerful, energy-boosting antioxidants to help you:*
Boost your mental stamina, physical endurance, and bio-energy
Achieve a body that feels younger, more mobile, and more "alive" — with less joint and muscle soreness (especially in the morning)
Improve your metabolism for better digestion and more control over your weight and cravings
Support your body's natural ability to fight free radical damage (the kind that causes wrinkles, fatigue, and mental "drowsiness")
*All individuals are unique; as such, your results can and will vary.
Quantity
Retail Price:
Regular Price:
Savings:
Subscriber Savings:
Subscriber Savings:
Free Shipping on all US Orders

Over $60
Add to Cart
By selecting the "Subscribe" box above. You agree to receive "Olive Oil" once per month and that your credit card will be charged the amount matching your selected package size, billed to your card as "Gundry MD" You can stop shipments anytime by calling customer service at 1-800-852-0477, from 6am to 6pm PST (All terms and conditions apply).
Simply take one capsule in the morning with 8 fl.oz. of water (or any beverage of your choice), preferably right before your first meal.
HOW DOES ACTIVE ADVANTAGE WORK?
---
Active Advantage works by using a "3-step body renewal" process:*
First, Astaxanthin — one of the most powerful antioxidants ever discovered — helps promote mitochondria production, ramping up the energy inside your body
Then, the Fulvic Minerals and CoQ10 combine to support your ATP levels (the primary fuel source for your cells)
Finally, Tocotrienols help your body clear away the free radicals that cause rapid aging and deplete your energy
This way, you can enjoy renewed energy throughout your day, improved moods, and greater fitness levels.*
*All individuals are unique; as such, your results can and will vary.
DR. GUNDRY'S 90-DAY MONEY BACK GUARANTEE
---
We here at Gundry MD™ work hard, every day, to deliver the most advanced, cutting-edge formulas on the market today, and I want to personally say: I'm proud of every single one of our formulas. Our 90-day guarantee is designed to allow you to achieve optimal results from your products, risk- and worry-free.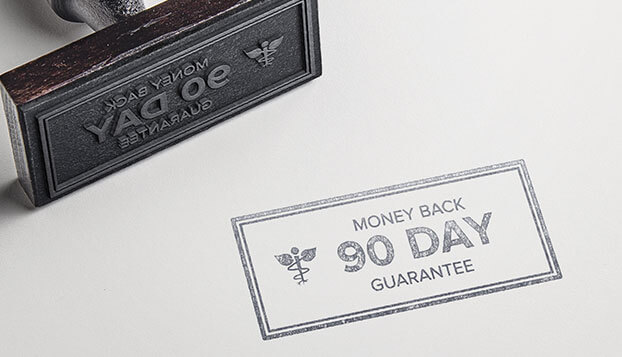 FREQUENTLY ASKED QUESTIONS
---
WHO SHOULD USE GUNDRY MD® ACTIVE ADVANTAGE™?
Gundry MD Active Advantage is perfect for anyone who wants to feel more energetic in their day-to-day life. Because Active Advantage is designed to support your body's natural ability to generate more mitochondria and ATP, expect to notice more motivation, mental stamina, and physical endurance.*
*All individuals are unique; as such, your results can and will vary.
HOW MANY GUNDRY MD® ACTIVE ADVANTAGE™ SHOULD I ORDER?
The most popular order for new customers is the 3-bottle package. However, longtime customers usually opt for the 6-bottle option, which gives you even greater opportunities to save (and will give you greater long-term results).
HOW PURE IS GUNDRY MD® ACTIVE ADVANTAGE™?
Gundry MD Active Advantage contains only pure, all-natural ingredients. This formula is tested for quality and purity at an independent, 3rd-party facility. However, as a physician, I always recommend consulting your own health care provider before beginning any new health supplements.
WHAT IF GUNDRY MD® ACTIVE ADVANTAGE™ DOESN'T WORK FOR ME?
As a physician, I know that individual bodies can react differently to the very same compounds. Even though I believe everyone can benefit from the powerful mitochondria boosters and ATP enhancers in Active Advantage, I'm aware that results can vary. So, if you're unsatisfied with this product for any reason whatsoever within 90 days of use, simply return your empty bottles and I'll refund your entire purchase price, hassle-free… guaranteed.
Share your thoughts!
Let us know what you think...
* Every individual is unique. As such, your results can and will vary.