Resveratrol is a bioflavonoid that's scientifically proven to support healthy blood pressure, boost cognitive function, and help naturally soothe sore, achy joints. And since we've combined this vital nutrient with antioxidant-rich dark chocolate — it's delicious, too!
People who take Chocolate MD Resveratrol not only love the taste, they report feeling:
Less cravings for junk food
Natural, long-lasting energy
Easier, more regular bathroom visits
Fewer aches and less joint soreness
Quantity
Retail Price:
Regular Price:
Savings:
Subscriber Savings:
Subscriber Savings:
Free Shipping
Add to Cart
DR. GUNDRY'S 90-DAY MONEY BACK GUARANTEE
---
We work hard every day to deliver the most advanced, cutting-edge formulas on the market today, and I want to personally say: I'm proud of every single one of our formulas. Our 90-day guarantee is designed to allow you to achieve optimal results from your products, risk and worry free.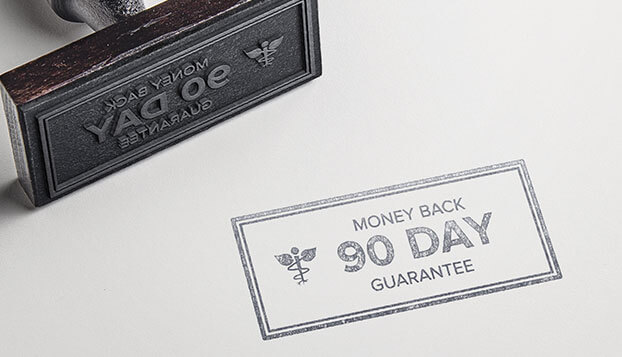 FREQUENTLY ASKED QUESTIONS
---
CHOCOLATE MD RESVERATROL INGREDIENTS ARE AS FOLLOWS:
HOW MANY BOXES SHOULD I ORDER?
The most popular order for new customers is the 3 box package, and that's what I recommend to start with. However, because we have many repeat customers, we offer the 6 box package so you can take advantage of even deeper discounts.
Each box comes with a full one-month supply of resveratrol chocolates.
HOW PURE IS GUNDRY MD RESVERATROL SUPPLEMENT?
Gundry MD Resveratrol Supplement contains only 100% natural and pure ingredients. The formula is tested for quality and purity at an independent, 3rd-party facility. However, as a physician, I recommend consulting with your own health care provider before beginning any new program.
HOW DO I USE RESVERATROL SUPPLEMENT?
All you have to do is simply eat one small resveratrol filled chocolate bar each day — on a consistent basis. The formula digests easily so you can take it with or without a meal, whenever you'd like.
WHAT IF IT DOESN'T WORK FOR ME? IS THERE A GUARANTEE?
As a physician, I know that individual bodies can react differently to the very same compounds. Even though everyone can benefit from the polyphenols in this formula, I'm aware that results can vary. So, if you're unsatisfied with this product for any reason whatsoever after a full 90 days of use, I'll return your money, hassle-free… guaranteed.
HOW LONG WILL IT TAKE FOR ME TO FEEL RESULTS?
Many users report feeling a distinctive and noticeable charge of energy on their first day of use, and usually within the first hour. However, the most dramatic results were reported after consistent use over the course of 2-3 weeks.*
*All individuals are unique. As such, your results can and will vary.
Share your thoughts!
Let us know what you think...
* Every individual is unique. As such, your results can and will vary.