As you get older, you start getting tired faster. This is a sign of your body "slowing down" internally — which can affect your health and make you gain weight. Energy Renew is designed to help your body "re-energize" — on the cellular level.
Promotes all-day wakefulness and clearer thinking
Helps you maintain a healthy metabolism after age 50
Helps you recover faster from tiring activities
Helps your cells defend against "age-accelerating" free radicals
Mfg in USA / 90-Day Money Back Guarantee / GMP Certified Facility
*Individual results may vary.
Quantity
Retail Price:
Regular Price:
Ambassador Savings:
Subscriber Savings:
Subscriber Savings:
Free Shipping on all US Orders

Over $60
Add to Cart
Energy Renew contains my uniquely powerful supernutrient blend that's been proven to skyrocket your energy, support your immunity and a healthy metabolism, and help you reclaim the vitality of someone years younger.
That's why Energy Renew is the perfect supplement for people who want to experience:
Improved mental energy and focus
Youthful-looking skin
A fantastic increase in all-day energy
A more youthful-feeling body
Every individual is unique. As such, your results may vary.
WHY GUNDRY MD ENERGY RENEW?
Energy Renew is designed to help you get the "pep back in your step" in your 50s, 60s, and beyond. Using a unique combination of phytonutrients, it helps enhance your energy and metabolism on the cellular level — so you can feel great, look great, and thrive at any age. Thousands in the Gundry MD community now swear by it to get them through the day — including Dr. Gundry himself!
DR. GUNDRY'S 90-DAY MONEY BACK GUARANTEE
---
We here at Gundry MD™ work hard, every day, to deliver the most advanced, cutting-edge formulas on the market today, and I want to personally say: I'm proud of every single one of our formulas. Our 90-day guarantee is designed to allow you to achieve optimal results from your products, risk- and worry-free.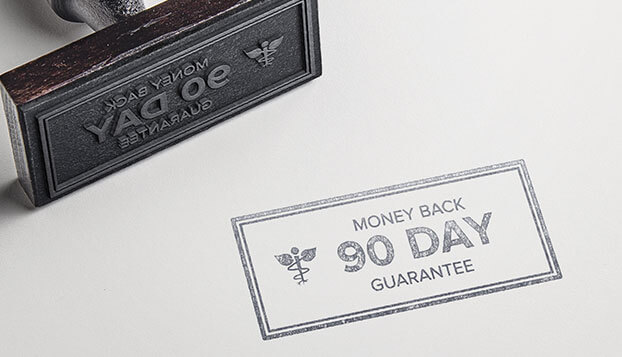 FREQUENTLY ASKED QUESTIONS
---
WHAT ARE THE INGREDIENTS IN GUNDRYMD™ ENERGY RENEW?
WHO SHOULD USE GUNDRYMD™ ENERGY RENEW?
Gundry MD™ Energy Renew is perfect for anyone who wants to feel more energetic in their day-to-day life. Because Energy Renew is designed to increase your cells' ability to create their own energy, naturally. (But don't be surprised if you also notice you're slimming down, your skin starts to look better, or you feel more focused!)
HOW PURE IS GUNDRY MD™ ENERGY RENEW?
Gundry MD™ Energy Renew contains only 100% natural and safe ingredients. The formula is tested for quality and purity at an independent, 3rd-party facility. However, as a physician I recommend consulting with your own health care provider before beginning any new supplement, especially if you currently take prescription heart or bone-health medication.
HOW DO I USE GUNDRY MD™ ENERGY RENEW?
Using Gundry MD™ Energy Renew is easy. Simply mix 1 scoop of the passionfruit-hibiscus powder into 8 fl. oz. of water and enjoy! It's absolutely delicious, and can be used any time of day.
WHAT IF IT DOESN'T WORK FOR ME?
We're as proud of our industry-best customer support as we are of our groundbreaking supplements, so we back up every single one of our supplements with our 90-day customer satisfaction guarantee. If you're not happy with your results for any reason, simply contact our customer support team within 90 days of purchasing your products, and we'll refund your purchase – no hassle, no worries.
WILL I BE BILLED AUTOMATICALLY?
Your order will be processed as a one-time charge. When you're ready to re-order, you can come back to GundryMD.com, or call our US-based customer support team at (800) 255-4503.
Share your thoughts!
Let us know what you think...