ESSENTIAL PLANT OMEGAS
Heart, Brain, and Joint Support Blend
---
Essential Plant Omegas was specially formulated to provide your body with a wide array of essential fatty acids — without resorting to traditional fish oil. Instead, this one-of-a-kind formula harnesses the power of one of the purest sources Omega-3s on the planet: Algae.
It's perfect for anyone with dietary restrictions, fish allergies, or people who simply opt for a plant-based lifestyle. No matter the reason, this formula will help nourish your body with a clean, effective supply of Omega-3s. Plus, this formula includes Omegas-5, -6, -7, and -9, polyphenols, and vitamin E to support your health with full-body benefits, such as:
A strong, healthy heart
Mental sharpness and focus
Active, mobile joints
Enhanced overall health and well-being
Mfg in USA / 90-day Money Back Guarantee / GMP Certified Facility
WHAT IS GUNDRY MD ESSENTIAL PLANT OMEGAS?
---
There's a reason Omegas are called essential fatty acids: They're essential for fueling our hearts, brains, joints, and overall health. Unfortunately, your body can't make these critical nutrients on its own — and most food sources are severely lacking in them.
That's where Essential Plant Omegas comes in.
This unique omega supplement contains the two most potent forms of Omega-3 out there — DHA and EPA — extracted from algae, a trusted, natural source. Plus, it nourishes your body with an elite lineup of Omegas-5, -6, -7 and -9 — all derived from 100% pure, plant-based ingredients. It's perfect for anyone who wants to:
Support and maintain a healthy cardiovascular system.
Enjoy mobile, comfortable joints at any age.
Optimize their health with highly bioavailable forms of DHA, EPA, and ALA.
Experience the benefits of traditional fish oil in a plant-derived formula.
DR. GUNDRY'S 90-DAY MONEY BACK GUARANTEE
---
We work hard to formulate the most advanced products on the market. Our 90-Day Customer Satisfaction Guarantee is designed to give you ample opportunity to experience optimal results from your product, completely risk-free.
Even your bottles are completely empty, my US-based customer service team will STILL refund your purchase if you're not absolutely thrilled with your results.
I stand behind my products 100%, and I want you to feel confident when you try Gundry MD Essential Plant Omegas, at no risk to you.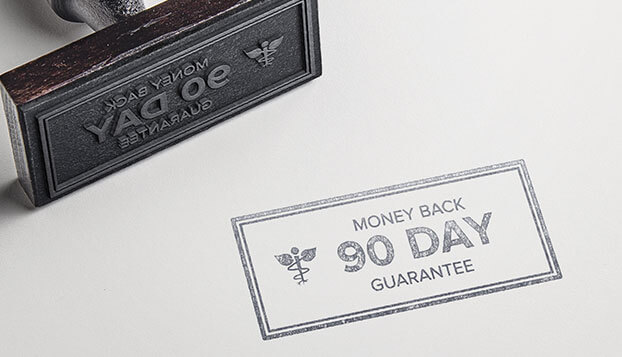 FREQUENTLY ASKED QUESTIONS
---
ESSENTIAL PLANT OMEGAS INGREDIENTS ARE AS FOLLOWS:
HOW MANY BOTTLES SHOULD I ORDER?
The most popular order for new customers is the 3-bottle option. However, many of our longtime customers will opt for the 6-bottle option, which gives you the best price possible. That way, you can stay "stocked up" — and you won't have to worry about running out of Essential Plant Omegas!
HOW PURE IS GUNDRY MD™ ESSENTIAL PLANT OMEGAS?
Gundry MD Essential Plant Omegas contains only 100% natural and pure ingredients. The formula is tested for quality and purity at an independent, 3rd-party facility. However, as a physician I recommend consulting with your own health care provider before beginning any new supplement, especially if you currently take prescription heart or joint-health medication.
HOW DO I USE GUNDRY MD™ ESSENTIAL PLANT OMEGAS?
Using Gundry MD Essential Plant Omegas is easy. Simply take 2 easy-to-swallow softgels twice a day, with a meal. I suggest taking Essential Plant Omegas with breakfast every day. It's a great way to make sure you start your day right!
WHAT IF IT DOESN'T WORK FOR ME?
We're as proud of our industry-best customer support as we are of our groundbreaking supplements, so we back up every single one of our supplements with our 90-day customer satisfaction guarantee.
If you're not happy with your results for any reason, simply contact our customer support team within 90 days of purchasing your products, and we'll refund your purchase — no hassle, no worries.
WHY ALGAE?
---
While the most traditional source of omega-3s is fatty fish, it turns out: Fish don't actually make omega-3s on their own! Just like us, they have to get it from the foods they eat. So we traveled to the bottom of the food chain, and found that fatty fish acquire their high levels of omega-3s from algae.
So we went straight to the source.
Algae
Not only is algae a natural, plant-based alternative for getting your essential fatty acids, it's also an incredible source of DHA and EPA — two of the most powerful Omega-3s your body can get. I consider DHA and EPA to be one of my top two "heart health heroes," since they're incredible at keeping your blood sugar and blood pressure in a safe, healthy range.1
And with Essential Plant Omegas, you're not just getting Omega-3s. This formula also includes premium forms of Omegas-5, -6, -7, and -9, along with polyphenols and Vitamin E — all derived from the following sources:
Perilla Seed Oil
Perilla Seed Oil is perfect for anyone who wants to maintain a healthy body as they age. It provides your body with the perfect ratio of Omega-3 and Omega-6, along with what I call the "Mother of Omegas": ALA, which promotes healthy cardiovascular function as well as heart health.2
Sea Buckthorn Oil
Also known as the "seaberry," this ancient fruit has been used for over 1,000 years as a rich source of Omegas-3, -6, -7, and -9. Not to mention, it's chock-full of Vitamin E, and for centuries, folks have praised it for its ability to protect your liver, skin, heart, and digestion.3
Pomegranate Seed Oil
I've always praised pomegranates for their high levels of polyphenols and ability to fight free radicals from daily "wear and tear." However, studies have shown that they also contain extremely high levels of Omega-5 — an extremely rare fatty acid that can kickstart your digestion and smooth out frustrating tummy troubles. In fact, Pomegranate Seed Oil is 95% of pure omega-5, making it the richest source I've come across yet.4

Raspberry Seed Oil
Raspberry Seed Oil is another fantastic source of Omegas-3, -6, -7, -9, Vitamin E, and even more polyphenols. In fact, this oil is known for "free radical scavenging." This means it attacks free radicals in your body so that you can enjoy a more youthful-feeling body, vibrant-looking skin, and enhanced overall wellness.5
Sources:
1Dsm.com. (2019). The first vegetarian EPA/DHA alternative to fish oil. [online] Available at: https://www.dsm.com/content/dam/dsm/foodandbeverages/en_US/documents/hnh/nutritional-lipids-white-paper.pdf [Accessed 10 May 2019].
2Asif M. Health effects of omega-3,6,9 fatty acids: Perilla frutescens is a good example of plant oils. Oriental Pharmacy & Experimental Medicine. 2011;11(1):51-59. doi:10.1007/s13596-011-0002-x Melo ILP, Carvalho EBT, Mancini-Filho J (2014) Pomegranate Seed Oil (Punica Granatum L.): A Source of Punicic Acid (Conjugated α-Linolenic Acid). J Hum Nutr Food Sci 2(1): 1024
3Li, T. (2019). Product Development of Sea Buckthorn. [online] Citeseerx.ist.psu.edu. Available at: http://citeseerx.ist.psu.edu/viewdoc/download?doi=10.1.1.540.8604&rep=rep1&type=pdf [Accessed 10 May 2019].
4Melo ILP, Carvalho EBT, Mancini-Filho J (2014) Pomegranate Seed Oil (Punica Granatum L.): A Source of Punicic Acid (Conjugated α-Linolenic Acid). J Hum Nutr Food Sci 2(1): 1024
5PARRY J, YU L. Fatty Acid Content and Antioxidant Properties of Cold-pressed Black Raspberry Seed Oil and Meal. J Food Sci. 2006;69(3):FCT189-FCT193. doi:10.1111/j.1365-2621.2004.tb13356.x
Share your thoughts!
Let us know what you think...