Gentle Botanical Cleanser
---
This polyphenol-rich facial cleanser is designed to feed the microbiome on your skin, which houses the bacteria responsible for keeping it clean, moisturized, and healthy.
Gentle Botanical Cleanser also helps protect your natural moisture barrier by using some of the world's most powerful skincare ingredients — so your skin can feel healthy, smooth, and hydrated after each and every application. It's perfect if you want to:
Protect the "friendly" bacteria on your skin, which protect against dryness, wrinkles, and rapid aging
Give your skin a tighter, more youthful appearance
Regulate your skin's natural sebum production — so you don't feel too dry OR too oily
Reduce the look of wrinkles, fine lines, and other signs of aging
Mfg in USA / 90-Day Money Back Guarantee / GMP Certified Facility
Quantity
Retail Price:
Regular Price:
Savings:
Subscriber Savings:
Subscriber Savings:
Free Shipping on all US Orders Over $60
Add to Cart
Most store-bought facial cleansers contain harsh "foaming agents" that actually strip your skin of helpful bacteria that keep it balanced, youthful, and clear.
Gentle Botanical Cleanser was specifically designed to combat these issues by protecting the microbiome on your skin, leaving it feeling clean, bright, and soft. It also helps:
Keep your skin supple, smooth, and deeply hydrated
Cleanse and nourish skin to reduce the appearance of wrinkles
Support lasting moisturization so your skin can look youthful and plump
Maintain balanced oil levels (perfect for oily OR dry skin)
Protect against environmental factors linked to wrinkles and dark spots
GENTLE BOTANICAL CLEANSER IS INCREDIBLY EASY TO USE
All you need is one "pump" of cleanser, morning and night. Gently massage the cleanser into your skin, avoiding your eye area. Rinse it off with warm water, and pat dry.
These gentle ingredients will deep clean your skin, yet leave it feeling nice and moisturized after rinsing:
Moroccan Argan Oil — This rare and precious oil helps fight the "anti-nutrients" that cause visible signs of aging, like wrinkles, fine lines, and dark spots.
It also includes oleuropein, the same polyphenol that makes olive oil so powerful.
Murumuru — Murumuru butter is deeply moisturizing, yet doesn't strip your skin of its good bacteria. That's because it has water-retention properties — meaning it actually trains your skin to stay hydrated the more you use it.
Aloe — This classic sunburn remedy is surprisingly great for washing your face. It's got proven soothing effects, it's polyphenol-rich, and it works with your skin's microbiome to protect your skin from bad bacteria.
DR. GUNDRY'S 90-DAY MONEY BACK GUARANTEE
---
We here at Gundry MD™ work hard, every day, to deliver the most advanced, cutting-edge formulas on the market today, and I want to personally say: I'm proud of every single one of our formulas. Our 90-day guarantee is designed to allow you to achieve optimal results from your products, risk- and worry-free.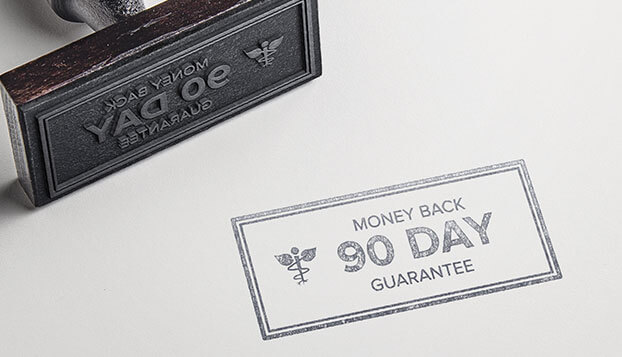 FREQUENTLY ASKED QUESTIONS
---
WHO SHOULD USE GENTLE BOTANICAL CLEANSER?
Anyone who is troubled by dry, lackluster skin that doesn't "glow" like it used to. This formula is designed to help you achieve (and keep!) brighter-looking, tighter-feeling, hydrated skin, at any age.
HOW DOES GENTLE BOTANICAL CLEANSER WORK?
This plant-powered cleanser uses natural, skin-nourishing ingredients specially chosen to support your skin's microbiome, helping it feel moisturized, bright, and firm.
HOW DO I USE GENTLE BOTANICAL CLEANSER?
It couldn't be easier to use! Simply use one "pump" of cleanser, morning and night. Gently massage the cleanser into your skin, avoiding your eye area. Rinse it off with warm water, and pat dry. The gentle ingredients will deep clean your skin, yet leave it feeling nice and moisturized after rinsing.
Now, you may notice that the formula doesn't foam as much as other liquid cleansers — and that's on purpose. Because the "foaming action" in most store-bought cleansers is actually the result of sulfates — harsh, drying chemicals that lead to dry, irritated skin. However, since Gentle Botanical Cleanser is sulfate-free, it doesn't bubble up. So, don't be surprised if you see minimal foam — that means it's working!
HOW MANY BOTTLES SHOULD I ORDER?
The most popular order for new customers is the 2-bottle option. However, many of our longtime customers usually opt for the 3-bottle option, which gives you even greater opportunities to save, and stay "stocked up" — since this will likely become a daily staple.
HOW SAFE IS GENTLE BOTANICAL CLEANSER? ARE THERE ANY SIDE EFFECTS?
Gentle Botanical Cleanser was formulated with natural ingredients, specifically chosen to moisturize, brighten, and firm your skin. It should be effective and safe for daily use for the vast majority of people.
If you have sensitive skin, you may want to do a "patch test" before using Gentle Botanical Cleanser. Simply pump a small amount out, and place it on your skin in an inconspicuous spot, like your elbow. If your skin becomes irritated, talk with your dermatologist or medical provider before using Gentle Botanical Cleanser on your face.
WHEN CAN I EXPECT RESULTS?
Many users notice a distinct improvement in the look and feel of their skin within a few days of first using Gentle Botanical Cleanser. And for many users, the most dramatic results were experienced with consistent day and night use, over the course of 2-3 weeks.
WHAT IF GENTLE BOTANICAL CLEANSER DOESN'T WORK FOR ME? IS THERE A GUARANTEE?
Of course! Now, I'm confident my Gentle Botanical Cleanser will help your skin feel and look incredible... But I also understand everyone's skin chemistry is different. Because of this, a small number of people might find this formula doesn't give their skin the look they want.
That's why every single purchase of Gentle Botanical Cleanser comes with my personal 90-day guarantee. If, for any reason it does not offer you skin that feels moisturized, bright, and firm — just return what you haven't used within 90 days for a full, no-questions-asked refund.
Aloe Barbadensis Leaf Juice, Glycerin, Cocamidopropyl Betaine, Lauryl Glucoside, Poloxamer 184, Sodium Astrocaryum Mururmuruate, PEG-120 Methyl Glucose Dioleate, Disodium Cocoamphodiacetate, Citric Acid, Sodium Lauroyl Sarcosinate,
CONTAINS 1% OR LESS OF EACH OF THE FOLLOWING: Fragrance, Glycereth-7 Triacetate, Aminomethyl Propanol, Acrylates/C10-30 Alkyl Acrylate Crosspolymer, Phenoxyethanol, Citrus Limon (Lemon) Fruit Extract, Butylene Glycol, Ethylhexylglycerin, Argania Spinosa Kernel Oil, Disodium EDTA, Sesamum Indicum (Sesame) Seed Oil, Juglans Regia (Walnut) Seed Extract, Spiaea Ulmaria Extract, Beta Sitosterol, Serenoa Serrulata Fruit Extract, Sodium Metabisulfite, Tocopherol.
Share your thoughts!
Let us know what you think...
* Every individual is unique. As such, your results can and will vary.