This plant-based, lectin-free pancake mix makes it possible to enjoy a delicious stack of pancakes right at home… without the grains, added sugars, or dangerous preservatives that come with most store-bought breakfast mixes.
Available in two delicious flavors — cocoa and traditional "homestyle" — Gundry MD Pancake Mix is versatile, shelf-stable, and perfect to have on hand wherever a pancake craving strikes… day or night.
Gundry MD Pancake Mix is perfect for anyone looking to enjoy:
A quick & healthy breakfast option that leaves you (and your family) feeling energized and active all day long
Smoother, more regular digestion — thanks to the gut-boosting resistant starches found in my "secret" ingredient:

Green banana flour

Easier weight management, since the prebiotics in this mix also help "crowd out" the harmful gut bacteria responsible for unhealthy food cravings
Green Banana Flour
Derived from peeled green bananas, this powerful prebiotic is a great source of potassium, magnesium, and resistant starch — all helping you stay slim, healthy, and active as you age.
Tapioca Starch
This versatile, lectin-free flour is easy on your gut and digestive system… so you can satisfy your breakfast cravings and still enjoy smooth, regular bowel movements throughout the day.
Makes 3-4 Five-Inch Pancakes
What You Will Need:
⅔ cup Pancake Mix
1 cup Whole A2 Milk (or Unsweetened Coconut Milk)
1 Tbsp Avocado Oil
2 Whole Pasture-Raised Eggs / Omega 3 Eggs (or 1/8 cup room-temperature blanched almond butter)
Directions:
Preheat a lightly greased non-stick griddle on medium heat.
In a bowl, combine chilled milk, oil, eggs (or blanched almond butter), and pancake mix.
Pour a 1/4 cup portion on to preheated non-stick pan and cook until bubbles begin to form (about 3-4 minutes). Flip pancake and allow to cook until golden brown on each side (another 2-3 minutes). Serve immediately.
DR. GUNDRY'S 90-DAY MONEY BACK GUARANTEE
---
We here at Gundry MD™ work hard, every day, to deliver the most advanced, cutting-edge formulas on the market today, and I want to personally say: I'm proud of every single one of our formulas. Our 90-day guarantee is designed to allow you to achieve optimal results from your products, risk- and worry-free.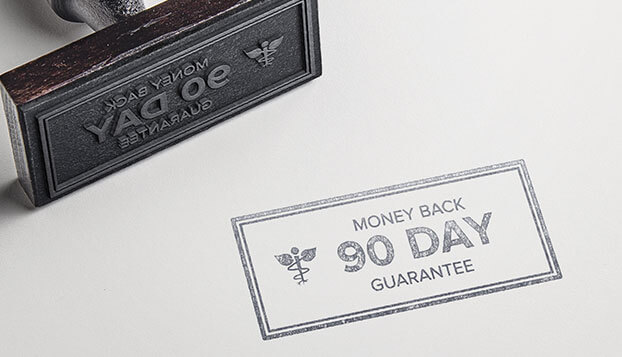 FREQUENTLY ASKED QUESTIONS
---
Why Are Most Pancake Mixes Considered Unhealthy?
Lectins found in traditional pancake breakfast mixes are extremely dangerous for your health, digestion, longevity, waistline, energy levels, and more. Though gluten is one of the most infamous — and worst — offenders, most store-bought pancake mixes also contain grains, added sugars, and harmful preservatives. These are all equally disastrous to your health.
Fortunately, Gundry MD Pancake Mix is completely lectin-free, making it easy to enjoy a delicious, fluffy stack of pancakes right at home (without a host of digestive problems).
How Many Boxes of Gundry MD Pancake Mix Should I Order?
The most popular order for new customers is the 3-box option. However, many of our longtime customers opt for the 6-box option, which gives you the maximum amount of savings. This way, you can keep your pantry stocked with an easy breakfast option at all times.
What If I Don't Like How Gundry MD Pancake Mix Tastes?
I'm more than confident you'll love the delicious taste of both our traditional "homestyle" and cocoa-flavored Pancake Mix. However, if you're not completely satisfied with your order for any reason, simply send back your empty boxes within 90 days, and I'll refund your entire purchase price — no questions asked.
Where Is Gundry MD Pancake Mix Made?
Gundry MD Pancake Mix is made in the USA using only 100% natural ingredients. Each batch is also rigorously tested for quality and purity at an independent, 3rd-party facility.
Share your thoughts!
Let us know what you think...
* Every individual is unique. As such, your results can and will vary.