Peak Mobility is specially designed to keep your joints well protected and lubricated. It combines 5 dynamically powerful, effective ingredients to help you reclaim the mobility you deserve.
This is the perfect supplement for anyone who wants to experience:
More active, flexible, and limber-feeling joints
A youthful-feeling body that moves easily and effortlessly
Maximum relief from joint stiffness and discomfort
The peace of mind knowing you can do what you want, whenever you want
Mfg in USA / 90-day Money Back Guarantee / GMP Certified Facility
Peak Mobility is a formula designed to provide lasting relief to stiff, achy joints and muscles. By using a blend of potent nutrients (including a revitalizing dose of polyphenols), this formula helps:
Keep you feeling young, limber, flexible, and independent for years to come.
This ultimate joint protection formula is designed to help:
Keep your joints feeling strong, flexible, and resilient
Nourish your body for maximum mobility and strength
Defend against lectins and free radicals linked to aging joints and muscles
DR. GUNDRY'S 90-DAY MONEY BACK GUARANTEE
---
I take great pride in our products. We use only the best ingredients, and we proudly keep all of our manufacturing and customer service in the United States. We maintain the highest manufacturing standards in the industry, exceeding cGMP guidelines. As such, all of our products come with an industry-leading 90-day money-back guarantee. You can return your order for any reason. We will gladly refund your money, no questions asked. Your satisfaction is paramount to us.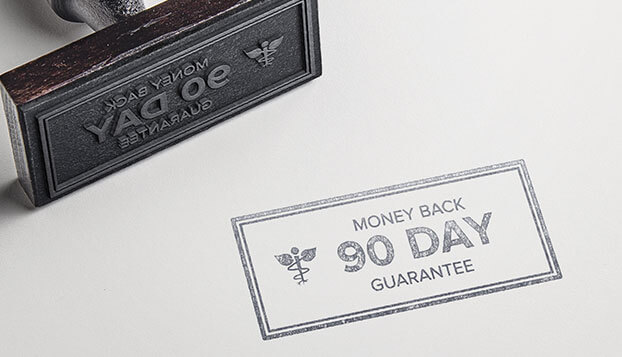 FREQUENTLY ASKED QUESTIONS
---
WHAT ARE THE INGREDIENTS IN GUNDRY MD™ PEAK MOBILITY?
HOW MANY BOTTLES SHOULD I ORDER?
The most popular order for new customers is the 3-bottle package. However, longtime customers usually opt for the 6-bottle option, which gives you even greater opportunities to save.
HOW SAFE IS GUNDRY MD™ PEAK MOBILITY? ARE THERE ANY SIDE EFFECTS?
Peak Mobility was formulated for maximum all-natural purity. It should be effective and safe for daily use for the vast majority of people.
Of course, I recommend consulting with your physician before using any supplement, including Peak Mobility.
HOW DO I USE GUNDRY MD™ PEAK MOBILITY?
Peak Mobility is formulated as a safe, easy-to-swallow capsule. For maximum effectiveness, I recommend taking 2 capsules once per day, with your biggest meal. You can also take 1 capsule twice a day if you prefer.
WHEN CAN I EXPECT RESULTS?
Many users report a distinct improvement in joint health within just a few days of first taking Peak Mobility. However, for many users, the most dramatic results were first noticed over the course of 2-3 weeks. Please use as directed.
WHAT IF GUNDRY MD™ PEAK MOBILITY DOESN'T WORK FOR ME? IS THERE A GUARANTEE?
I'm confident Peak Mobility will offer you the powerful support your joints need for REAL relief. But I also understand that no two people's systems work the same way, so a small number of people might find Peak Mobility does not give them the benefits they need.
That's why each bottle of Peak Mobility comes with my personal 90-day guarantee. If, for any reason, Peak Mobility does not offer you comprehensive joint health support, just return what you haven't used within that time for a full, no-questions-asked refund.
HOW DOES GUNDRY MD™ PEAK MOBILITY WORK?
---
Peak Mobility works by harnessing 5 of the most powerful, joint-supporting compounds ever discovered:
Glucosamine Sulfate
Glucosamine keeps your cartilage strong, which helps slow how quickly your joint tissues wear down.
Methylsulfonylmethane
This compound helps reduce aches, making those everyday tasks (like tying your shoes or walking up a flight of stairs) that much easier.
Hyaluronic Acid
Hyaluronic acid "lubricates" your joints and keeps them greased up, so your body can move with ease. Think of it like WD40 for your joints.
Nordic Cherry Extract
The polyphenols in this potent extract help combat the free radicals that can lead to age-related aches and discomfort.
Boswellia Serrata
Boswellia Serrata helps provide added flexibility and a reduction in joint soreness and stiffness.
Share your thoughts!
Let us know what you think...