Untox is more than a detox. It's a whole-body "system flush" designed to remove heavy metals and other dangerous environmental toxins from your body.
By using a unique blend of 10 natural, body-detoxifying nutrients, Untox provides incredible results like:
Enhanced protection from environmental toxins linked to rapid aging
Cleaner, more sustainable energy (without the "crash" of caffeine)
Improved digestion and a boosted metabolism for enhanced weight control
Maximum relief from joint and muscle stiffness and discomfort
*Individual results may vary.
Quantity
Retail Price:
Regular Price:
Ambassador Savings:
Subscriber Savings:
Subscriber Savings:
Free Shipping on all US Orders

Over $60
Add to Cart
Untox is a unique "detox" formula, designed to remove heavy metals, burn deep fat, capture organic pollutants, and flush it all out of your system.
By using a specialized blend of toxin-fighting nutrients to help re-nourish your body, Untox is the complete solution for better health, higher energy, easier weight loss, and stronger immunity — helping you:
Boost your "youthful energy" and vitality
Improve digestion and bloating
Wipe away mental "brain fog"
Achieve greater control of your weight
Every individual is unique. As such, your results may vary.
Untox works by harnessing 10 of the most powerful "detox secrets" ever discovered to help reduce symptoms of an aging metabolism, low energy, and poor digestion:
Activated charcoal
Scientists have found that activated charcoal is a powerful binder. It defends your thyroid by clinging to heavy metals that enter through your food — effectively locking them up and "deactivating" them altogether.
Chlorella
This special freshwater algae works with activated charcoal to form a "toxin shield," so you can stay slim, trim, and full of energy. Chlorella is also known to help boost your immune system and support healthy cholesterol levels.2 3
Iodine and Selenium
These two essential minerals are what your thyroid uses to make T3 and T4 — your "skinny hormones." They're critical if you want to revive your energy and metabolism.
Apple cider vinegar
Apple cider vinegar's main ingredient — acetic acid — helps torch deep fat at the source. A groundbreaking clinical study from 2009 showed that drinking apple cider vinegar daily can help you maintain a healthy weight, improve your gut health, and enhance your body's natural fat burning ability.
Artichoke extract
In both human and animal studies, artichoke extract has consistently been shown to dramatically enhance bile production in the liver. This allows your metabolism to "reboot" itself so you can finally enjoy the slim, energetic body you deserve.
BetaVie®
This unique type of algae is has shown to more than triple the growth of healthy gut bacteria. These bacteria help smooth out your digestion, enhance nutrient absorption, support strong immunity to sickness, and help your body clear out waste more efficiently.
Aquamin®
This super-fast absorbing multi-mineral helps replace a slew of minerals that heavy metals in your food supply can block in your body. It's also been shown in 8 different studies to dramatically enhance bone health.
PrimaVie®
Sourced from the remote mountains of the Himalayas, PrimaVie® is a potent, plant-based energy enhancer for every cell in your body. It's been clinically shown to help you maintain your energy, even under exhausting conditions.
Quercetin
This is one of the most potent flavonoids in human nutrition. Study after study shows it can help fire up your "youth enzyme," AMPK… helping you accelerate your goals to slim down, boost your energy, and feel youthful, "clean," and light.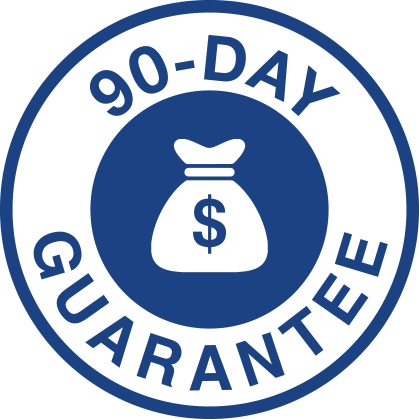 DR. GUNDRY'S 90-DAY MONEY BACK GUARANTEE
---
We work hard every day to deliver the most advanced, cutting-edge formulas on the market today, and I want to personally say: I'm proud of every single one of our formulas. Our 90-day guarantee is designed to allow you to achieve optimal results from your products, risk and worry free.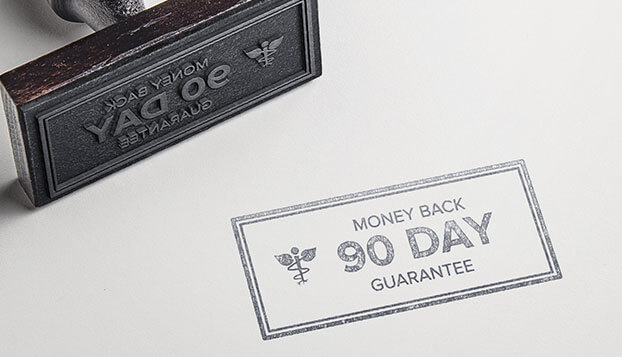 FREQUENTLY ASKED QUESTIONS
---
WHAT ARE THE INGREDIENTS IN GUNDRY MD™ UNTOX?
HOW MANY BOTTLES SHOULD I ORDER?
The most popular order for new customers is the 3-bottle package. However, longtime customers usually opt for the 6-bottle option, which gives you even greater opportunities to save.
HOW SAFE IS GUNDRY MD™ UNTOX? ARE THERE ANY SIDE EFFECTS?
Untox contains only safe, all-natural ingredients. The formula is tested for quality and purity at an independent, 3rd-party facility. However, as a physician, I recommend consulting with your own health care provider before beginning any new program.
HOW DO I USE GUNDRY MD™ UNTOX?
Simply take three small capsules a day, preferably before a meal. Untox has been formulated to be ultra-fast absorbing — so it can go right to work flushing out and rejuvenating your system — resulting in a boost in energy and health you can truly feel.
It's important to take your Untox every day on a consistent basis. I take mine every morning before breakfast — so I can get my day started with a boost of long-lasting mental and physical energy.
WHEN CAN I EXPECT RESULTS?
Everybody's experience with Untox is different, but most people report feeling a noticeable difference in energy on the first day. By the end of the first week, you should notice your meals digesting smoother and "belly bloat" fading. You'll likely also start sleeping better at night — because the toxins that used to mess up your body's cycles are getting flushed out.
As I said, everybody's experience is a little different, but these are the kinds of changes that I hear most often — and have experienced myself.
WHAT IF GUNDRY MD™ UNTOX DOESN'T WORK FOR ME? IS THERE A GUARANTEE?
As a physician, I know that individual bodies can react differently to the very same compounds. And while most people rave about the boost in energy, easier weight loss, and the vastly improved health they experience from Untox — I'm aware that results can vary. So, if you're unsatisfied with this product for any reason whatsoever after a full 90 days of use, I'll return your money, hassle-free… guaranteed.
Share your thoughts!
Let us know what you think...